TEAM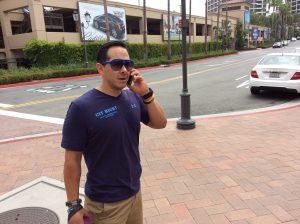 Greg Gastelum
Owner/Director Git Right Sports Performance & Fitness
Greg is a sports performance coach, and motivational speaker, that has been working with elite, high profile clients from the NFL, MLB, NBA, MMA, UFC, actors, musicians as well anyone looking to improve their personal health and fitness.
Greg's degrees include a sports marketing degree along with a kinesiology degree with an emphasis on strength & conditioning, biomechanics, and sports psychology. It's his passion, focus, commitment, leadership ability, and experience that allow him to get the most out of his clients.
Greg experienced a back injury that left him paralyzed in one leg. He took a proactive role in his recovery, beginning a long, painful journey that eventually led to a full recovery. Not only was he able to walk, but he could run faster and better than before. Encouraged by his recovery and the work he put into it, he decided to put his in strength & conditioning, biomechanics and sports psychology background to work in order to assist, not only athletes, but anyone seeking rehabilitation from injuries, offering them the opportunity of regaining their full potential.
Greg Gastelum's philosophy incorporates a holistic approach to performance and fully believes that a person must be aligned physically, mentally, emotionally and spiritually to maximize one's full potential.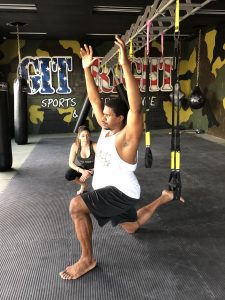 Heather Spinale
Performance Specialist/Endurance Coach
Heather comes to us from Boston, where she was a division 1 athlete in college, while pursuing her degree in nursing/minoring in exercise physiology.  She has run over 20 marathons including Boston, and others across the county.  She transplanted to Ca to pursue her nursing career at UCLA.  While still at UCLA, her passion for running & fitness has led her to pursue a career in endurance coaching, personal training, and group fitness.  Heather helps her athletes reach their full potential and takes them to the next level through strength & Conditioning mixed with energy system training based on individual distance performance profiles.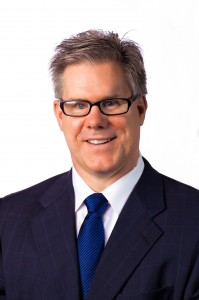 Dr. Andrew Vertson
Andrew received his Bachelor's Degree in Exercise Science from California State University, Fresno in 1991. He then earned his Master's degree of Physical Therapy in 1996 and his Doctorate degree of Physical Therapy in 2002 from Loma Linda University. In 1996 he also earned his Certification as an Athletic Trainer. He has also completed extensive post-graduate course work in orthopedic manual therapy through Kaiser-West Los Angeles and the Ola Grimsby Institute.
He has more than twenty years of clinical experience, including four years at the world renowned Kerlan-Jobe Orthopedic Clinic in Los Angeles. He also has undertaken extensive continued education in outpatient orthopedic and athletic settings. He has worked with professional athletes from the NFL, NBA, NHL, Major League Baseball, in addition to numerous Olympic gold medalists and movie & television personalities. In his free time, Andrew enjoys cooking, flying as a private pilot, and traveling with his twin daughters, Bailey and Madison.