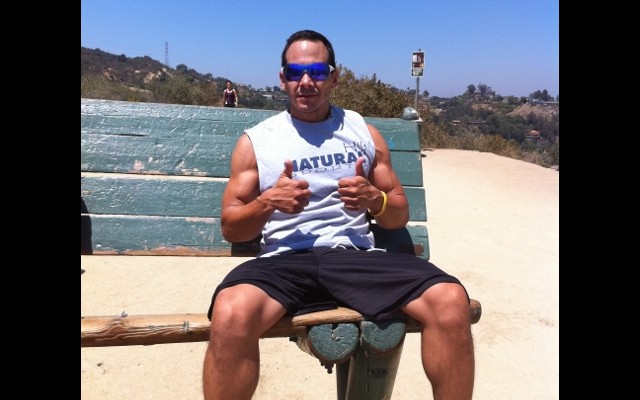 Greg Gastelum
A strength, speed/conditioning coach, personal trainer, motivational speaker, and life coach, owns and directs Git Right Sports Performance & Fitness. Git Right Sports Performance & Fitness focuses on personal training, strength, conditioning and personal success coaching. Greg works with elite, high profile clients from the NFL, MLB, NBA, MMA, actors, musicians as well anyone looking to improve their personal health and fitness.
Greg's degrees include a sports marketing degree along with a kinesiology degree with an emphasis on strength/conditioning, biomechanics, and sports psychology. It's his passion, focus, commitment, leadership ability and experience that allow him to get the most out of his clients.
Greg experienced a back injury that left him paralyzed in one leg. He took a proactive role in his recovery, beginning a long, painful journey that eventually led to a full recovery. Not only was he able to walk, but he could run faster and better than before. Encouraged by his recovery and the work he put into it, he decided to put his in strength & conditioning, biomechanics and sports psychology background to work in order to assist, not only athletes, but anyone seeking rehabilitation from injuries, offering them the opportunity of regaining their full potential.
Greg Gastelum's philosophy incorporates a holistic approach to performance and fully believes that a person must be aligned physically, mentally, emotionally and spiritually to maximize one's full potential.